NuPower Xtender™ Series Bidirectional Amplifiers
Leveraging the latest Gallium Nitride (GaN) technology and market-leading design miniaturization techniques, NuPower Xtender™ bidirectional RF & Microwave Power amplifiers are designed to meet the demanding needs of aerospace, defense and industrial markets.
The NuPower Xtender™ series of solid state bidirectional amplifier (BDA) modules is ideal for extending the communication range of half-duplex transceivers. NuPower Xtender™'s combination of power efficiency and miniature, ruggedized packaging makes them ideal for size, weight, and power-constrained (SWaP) broadband telemetry, ISR, UAS and tactical communications systems.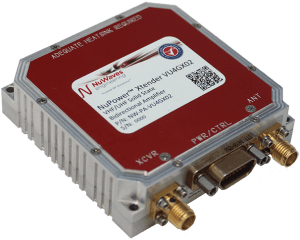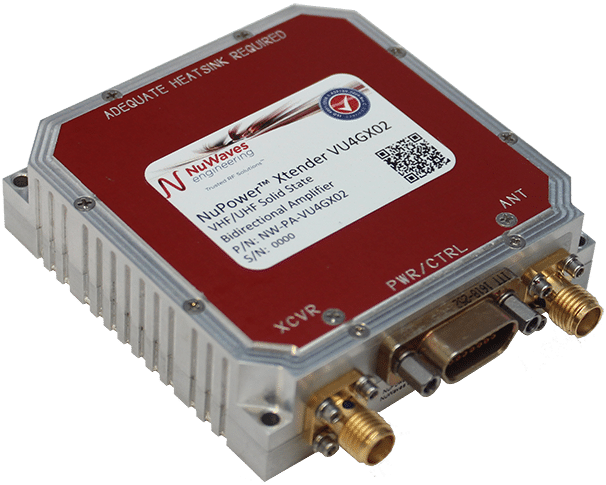 Same-day shipment available for in-stock products ordered by 2 PM EST (does not include Ground shipping).