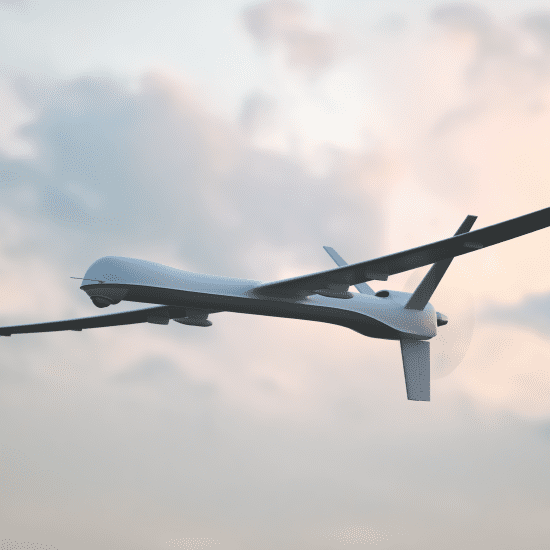 NuWaves Continues to Support the Unmanned Systems Market
NuWaves recently shipped another large batch of the flagship NuPower 12B01As to a major UAV manufacturer, to support the deployment of one of their top-tier platforms.  The NuPower 12B01A provides 18 watts of RF power across the broad frequency range of 1000 to 2500 MHz, and is used to extend the operational range of the unmanned system platform' datalink.  There are several hundred units already integrated into the customer's systems, with many more on the horizon.  This is just one of the many ways that NuWaves continues to support the needs of the Warfighter.
Cybersecurity Solutions Entering the Field
NuWaves Engineering recently completed its first two orders for the new Cybersecurity product line.  Vegas-S modules are now in the field in support of our DoD clients, offering avionics data bus protection in the test and maintenance environments. 
Vegas-S is a data diode serving as a physical firewall for protection of MIL-STD-1553 data busses.  For product information and to request a quote, please visit our cybersecurity page.
Stay Tuned!
Stay tuned to see our 2021 events!
High Density, Fiber-Optic Sensors, Single Mode/Multi-Mode and High Power Fiber-Optic Rotary Connection Technology
Technologically Advanced N-Plexer for GPS III Operation (Phase I & II)
High-Performance Solutions from
Concept to Production