There are many ways to communicate via wireless transmission. One of the most prevalent forms of such is satellite communication (SATCOM). While this technology operates in a meshed network that envelopes the globe, we often forget it even exists. Sure, the ordinary astronomer may find these orbiting bits of metal through the looking glass, but they are invisible to the naked eye. Today, we are exploring the farthest reaches of space with RF sensors that capture precious bits of data about our universe. But this achievement didn't happen overnight, of course… it took passionate individuals from multi-disciplinary fields of study to develop what physics once said was impossible. SATCOM is one of the most important technologies of our era and often goes unnoticed. Just like the power in numbers required to develop SATCOM technology, the more Radio Frequency (RF) signals combined into an array can provide higher resolution radio imaging. With more clarity through combined power, satellites can transmit more data and knowledge back to their users. More satellites implicated the need for advancing communication hardware on the ground, as it needed to become smaller, lighter, and more efficient. In this ever-demanding market, NuWaves is proud to develop and promote technologies that increase efficiency and power.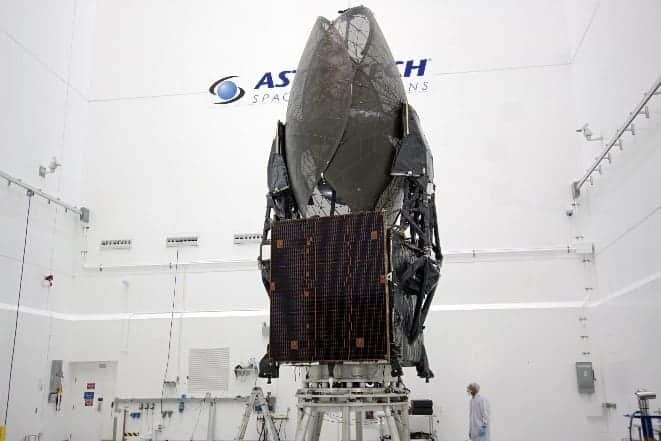 Interestingly enough, there are over 6,500 satellites, out of which about half are active. Some of these satellites are geostationary, which means they do not ever appear to change position relative to a precise location on earth. Others orbit the earth faster than it rotates, which implicated the need for multiple satellites spaced out accordingly to maintain constant communications. This creates the need for industry support due to the ever-increasing density of satellites. Yet with more connectivity comes more problems! Sometimes, things don't go according to plan, and communication signals are delayed or reduced in strength. Whether it be a high-stress call in a firefight or a routine call for business, we rely on the success and function of this technology every day. When trusted SATCOM links are needed for life or death situations, the reliability of these networks becomes the backbone of safety. Sometimes warfighters in far remote territories will have weak or non-existent signals. Here at NuWaves Engineering, we consider these types of scenarios as opportunities for innovation. If we can put something in the warfighters' pocket that increases reliability, efficiency, and safety—then we have achieved our goals. That is why we have recently been working to create a fantastic power amplifier (PA) module that can be used in any situation. The 11B02A-TAC comes equipped with a suite of additional features that separate it apart from the base model (11B02A). It is tested to the latest IPC67 standards to ensure no foreign debris or moisture intrusion can affect this module's performance. With tactical situations in mind, this module is small, powerful, and efficient. It pumps 10 Watts of RF output power across a 200 MHz to 2.6 GHz frequency band. The heatsink is integrated into this module to help dissipate unwanted heat and maintain efficiencies. It has over-voltage and reverse-voltage protection circuitry, reducing the risk of damaging the module from misuse during highly stressful situations. While the design is intended to be carried in a man-pack and interface with man-portable tactical radios, it can also be implemented in unmanned aircraft systems, ground vehicles, software-defined radios, and other applications (see datasheet for more information).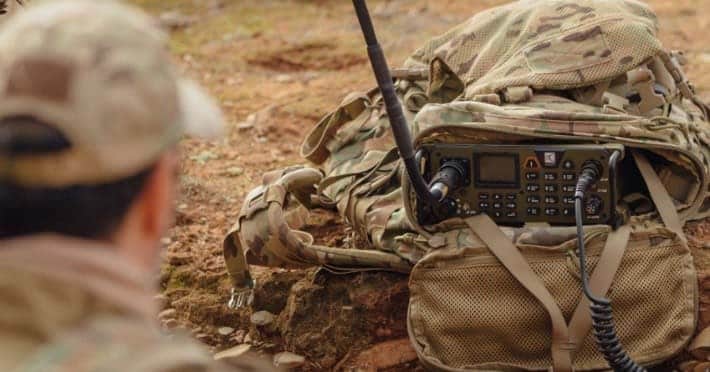 It's all about pushing the limits – with extended range communications, we can explore more of our world and beyond. The technology sector is continually transforming. With it, comes our duty to stay on the front lines of development and aid our warfighters and first responders with efficient RF modules. Quick solutions are hard to come by. It takes teams of technically talented individuals all geared toward the same purpose. We endlessly strive to expand our RF expertise and product base, and we are uncovering more exciting opportunities each day. With new dawns come new horizons, and extending technical capabilities through innovation will help us all develop a clearer picture of what the future holds. Feel free to stop by our website and see what other unique products and services we offer.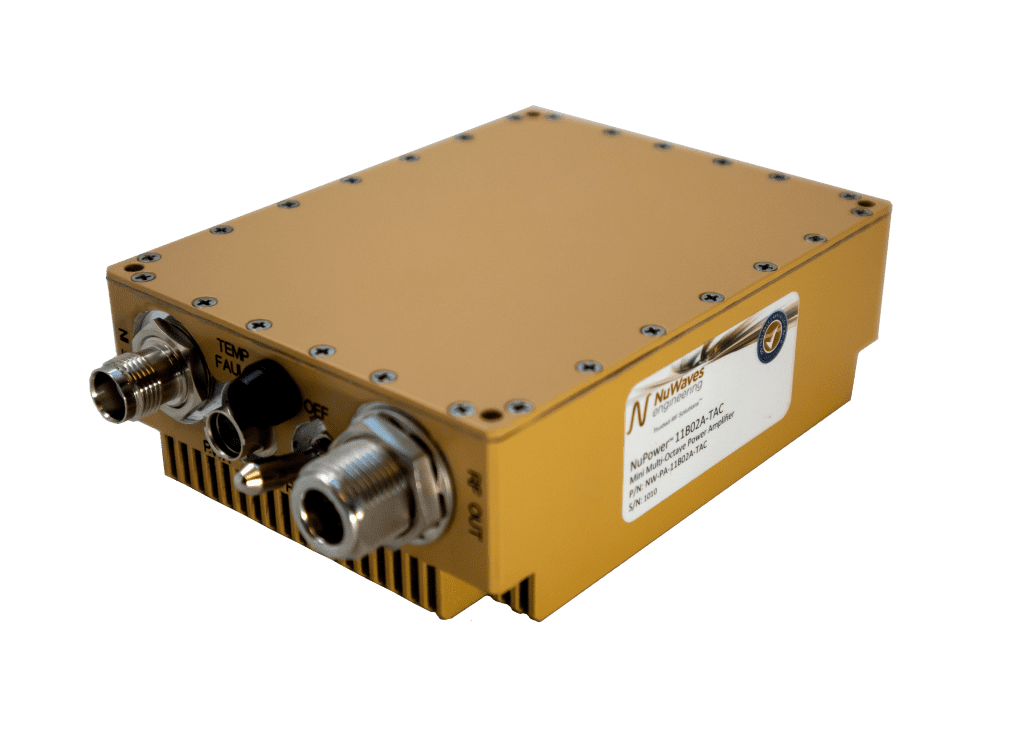 NuWaves Engineering is a veteran-owned, premier supplier of RF and Microwave solutions for Department of Defense (DoD), government, and industrial customers. An RF engineering powerhouse, NuWaves offers a broad range of design and engineering services related to the development and sustainment of key communications, telemetry, and electronic warfare systems, as well as a complete line of commercially available RF products. NuWaves' products include wideband frequency converters, high-efficiency, and miniature solid-state power amplifiers and bidirectional amplifiers, high intercept low noise amplifiers, miniature RF filters, and cavity filters.
NuWaves Engineering…Trusted RF Solutions™
References
Figure 1: https://www.google.com/imgres?imgurl=https%3A%2F%2Fi2.wp.com%2Fnypost.com%2Fwp-content%2Fuploads%2Fsites%2F2%2F2020%2F02%2Frussia-usa-satellite-stalk-01.jpg%3Fquality%3D90%26strip%3Dall%26ssl%3D1&imgrefurl=https%3A%2F%2Fnypost.com%2F2020%2F02%2F03%2Frussian-satellite-appears-to-be-stalking-us-satellite%2F&tbnid=RHRe6d8s6YYtNM&vet=12ahUKEwiN9OmlucTxAhWqcTABHdNyBO8QMygSegUIARDvAQ..i&docid=obI0qaafHowsCM&w=2000&h=1333&q=satellite%20pictures&ved=2ahUKEwiN9OmlucTxAhWqcTABHdNyBO8QMygSegUIARDvAQ
Figure 2: https://www.geospatialworld.net/blogs/how-many-satellites-are-orbiting-the-earth-in-2021/ | https://www.livescience.com/50399-radio-waves.html
Figure 3: https://nuwaves.com/rf-microwave-product-solutions-catalog/nupower-11b02a-tac-miniature-multi-octave-power-amplifier/
Figure 4: https://www.google.com/url?sa=i&url=https%3A%2F%2Fcodancomms.com%2Fproducts%2F6110-mp&psig=AOvVaw0QAFYlWRW4Fu6dzAgXEGuA&ust=1625317825320000&source=images&cd=vfe&ved=0CAoQjRxqFwoTCMDKl_W6xPECFQAAAAAdAAAAABAP
Figure 5: https://www.space.com/19510-nasa-communications-satellite-network-tdrs-k.html[KJ1]