Low Noise Amplifier (LNA) Design
High Gain, High Intercept Point, Low Noise Figure
NuWaves' experience with designing high-performance receiver systems and RF front ends has naturally led to a deep proficiency with low noise amplifier design as well.
These designs include:
Single-stage LNAs – For use with Wireless LAN, Cordless Phones, and other 5-6 GHz Systems.

Multiple-stage LNAs – When needing a higher gain than a single stage LNA and is used in high performance receivers.


Multiple stages with inter-stage filtering – For ways of distributing data like satellite, cable, and microwave signals.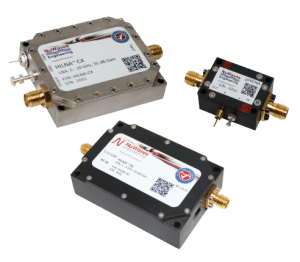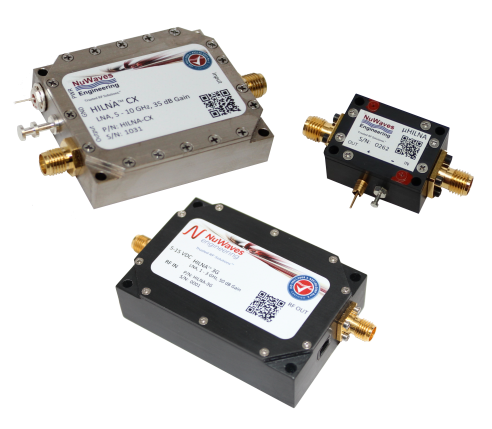 Third-Party RF LOW Noise Amplifier Evaluation & Repair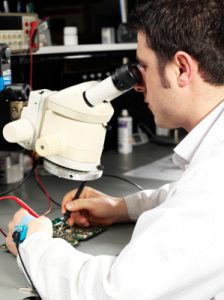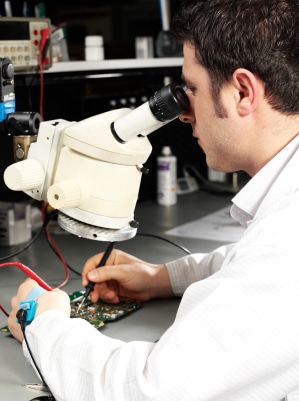 Evaluation, troubleshooting, and repair of low noise amplifier modules without benefit of any technical drawings or documentation.
Comprehensive evaluation and deep-dive analysis of the transmit and receive circuitry
Successful repair validated through third-party testing
Originally designated "beyond economical repair" by supplier, units were cost-effectively repaired and fielded
If you are interested in having NuWaves Engineering design a RF Low Noise Amplifier (LNA) for your team, click on the REQUEST ADDITIONAL INFORMATION button below, submit your contact information and a brief description describing your project and LNA requirements, and a member from our Engineering Services team will reach out to you within 24 hours.
NuWaves' in-depth knowledge, experience, and key personnel allow us to offer a full spectrum of solutions to maximize your RF capability and readiness, and engineer a lasting partnership. NuWaves Engineering is driven to advance your mission; challenged to achieve excellence.
Otherwise, click on one of the buttons below to continue checking out our capabilities and experience.